Oh,
behave!
Content marketing is about changing minds and influencing consumer behavior
ZINGO POW! is an Amsterdam based content marketing agency that specializes in creating brand identities and relevant customer-centric content. Are you looking for a partner that can develop an impactful campaign and or an engaging continual content plan?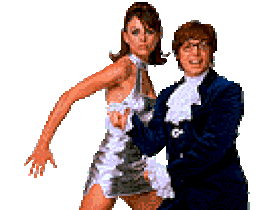 Changing or maintaining




consumer behavior
What do you think when you see a display that says 'affordable romance' on a flower shop? Does it make you wonder? Is this a joke? Is this even possible? Can you put a price tag on some instant heartfelt romance?
The owner of Henkie's Hoekie - a flower shop near the Central Station of The Hague - claims it is possible. According to him a nice bouquet of flowers is a direct pathway to instant romance. Therefore, he proudly displays several signs that say 'betaalbare romantiek' (= affordable romance) around his shop, as you can see above this article.
Chances are, there's some truth to Henkie's catchy word play. Most importantly, he taps into a certain need among his target audience: a longing for romance...
​
He suggests that 'affordable romance' is within an arm's length. It's a great excuse for consumers to change their daily routine and buy some genuine romance at Henkie's Hoekie. Ideally speaking, an incidental purchase like that turns into a weekly occurrence. There are a lot of lovers out there who would appreciate the gesture.
​
Henkie's Hoekie has found a wonderful way to influence consumer behavior. What about your brand, how do you impact the desirable attitude of your (potential) customers? An effective brand identity and a robust content marketing strategy can make all the difference. These are important components of a business plan that can help you accomplish your goals. Lucky for you ZINGO POW! specializes in both brand identities and content marketing.
We can discover together how to positively influence the behavior of your target audience. Would you like to know how?
Smart brands

place customers first
People are in control. They decide if branded content is worthy of their time. But... yes, there's a but... brands can be in control as well! If brands choose to place their customers first and create relevant customer-centric content for them, they can positively influence their target audience's attitude. By doing so, a win-win situation is created for both parties.
Every content marketing strategy needs to start with a true purpose and clear company targets. In order to reach those ambitions, a customer-centric mindset is a necessity. Brands often think they know what customers want, without taking the time to fully find out. What are their interests, needs and pain points? Via which channels are they most receptive for information? The key to creating relevant content is to really understand your customers. It increases the chance of changing consumer behavior in a desirable way and accomplishes all goals.
Services
It all starts with a strong brand identity. That makes your brand instantly recognizable to your customers and shapes your company.
Brand Positioning / Golden Circle / Communication Ladder / Corporate Identity / Storytelling / Enhance Brand Experience
Every brand needs an overall game plan for reaching people, engage with them and turning them into loyal customers.
Research & Analyses / Always-On Content Strategy / Campaign Strategy / eCRM Strategy / Customer Lifecycle / Persona Development / Editoral Formula
A strategy comes to life when it translates into creative content ideas that are relevant and appealing for the target audience.
Concept Design / Creative Concepts / Creative Formats / News Jacking / Video Scripts / Tone of voice / Pay-offs
When creative concepts are developed into content eye-candy it's time to make some impact and change customer behavior!
Graphic Design / Illustration / Animation / Video / Photography / Copywriting
Nice to meet you!
Hi, I'm Roxsane. Freelance Strategist, Art Director and Content Creative as well as a big fan of sugar-free ice cream.
I'm also known as the driving force behind ZINGO POW! together with a close team of freelance friends and connections.
After 10 years in Marketing (6 years as an Art Director and 4 years as a Strategist for great companies such as Yourzine, Yune and Dorst & Lesser) I decided it was time for a change. I desired more freedom. One of my dreams is to initiate extracurricular projects that make people happier and care for Mother Nature too. Besides making the world a better place, I still love to take on commercial challenges. Being a fulltime freelancer allows me to do both.
Clients
As a Strategist, Art Director & Content Creative I've been working for a variety of brands including:
Contact
Do you have an interesting brand identity or content marketing challenge? Count ZINGO POW! in :)